Eonmetall Storage Solutions
Safety Accessories
All our storage solutions are manufactured to the highest quality and designed to stand the test of time, even in the most intense of operating environments.
Our range of safety accessories, designed to complement and further customise an existing set-up, mean you have the assurance that your operatives are safe, and that you comply with all necessary regulations.
What's more, with our ongoing support, guidance, safety inspections and comprehensive audits, you're always ready for what the industry throws at you – without ever having to compromise on the strength, stability and integrity of the solutions you have installed, or on the health & safety of your teams.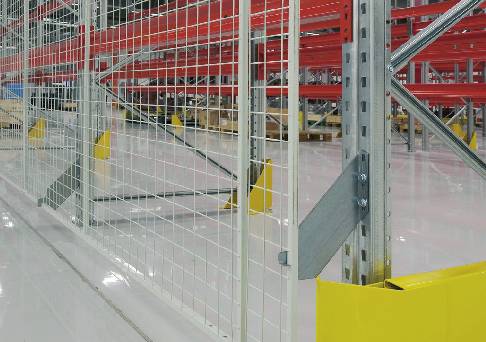 Anti-collapse mesh
Anti-collapse mesh attaches to the backend of your warehouse's pallet racking and shelving to provide your operatives protection against any falling objects. It's also great as fencing to warn and protect your teams against machinery or hazardous materials.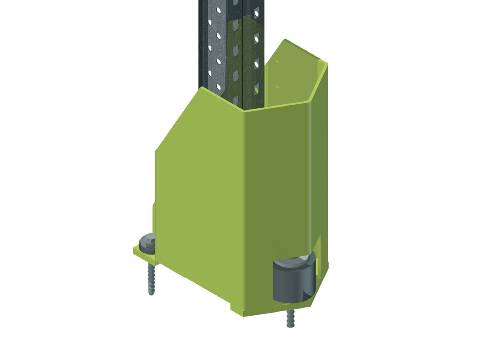 Floor mounted column guards – inside fix
Increased protection for pallet racking uprights without outside floor fixings.
Inside Fix has been developed in response to demand from customers. It incorporates all the protection features of the existing Column Guards but by having the fixings inside the guard, it also prevents possible pallet damage. These internal fixings include rubber bushings which act as shock absorbers to minimize the effect of any impact.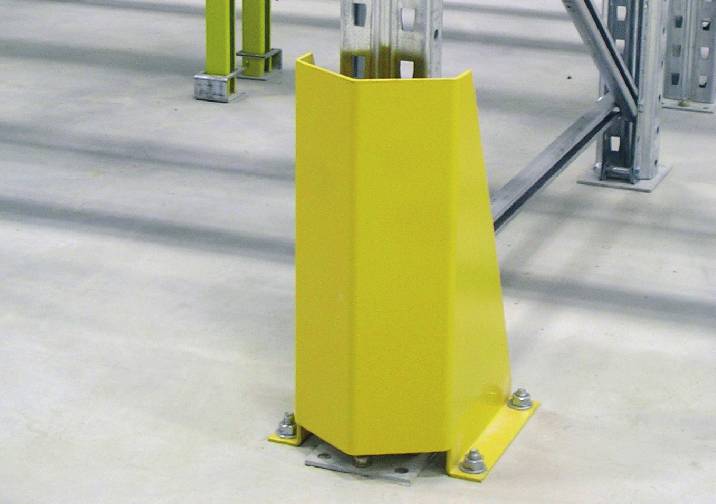 Floor mounted column guards
A substantial form of protection for pallet racking uprights, protects against low level impact damage caused by forklift trucks.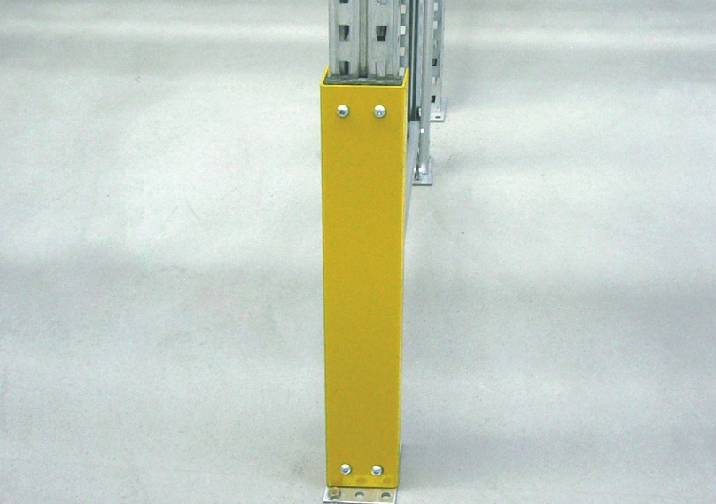 Column guard with foam
Metal column protection that's attached to the upright with shock absorbing foam inside.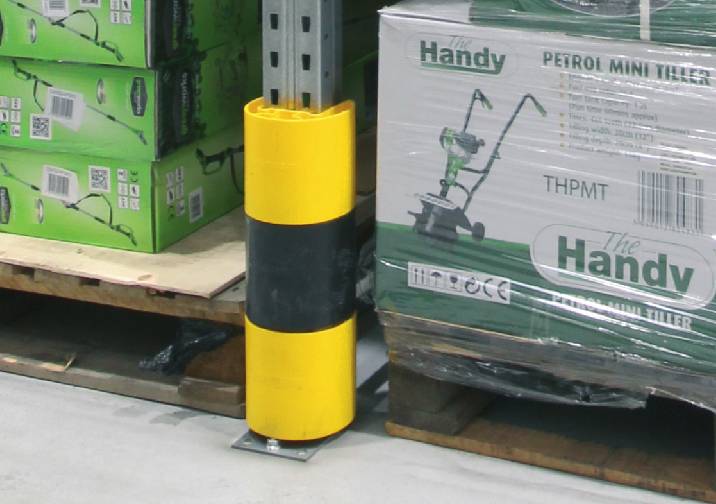 Snap on column guard
Protect-itTM can absorb large impacts and easily attach to a column without additional fasteners.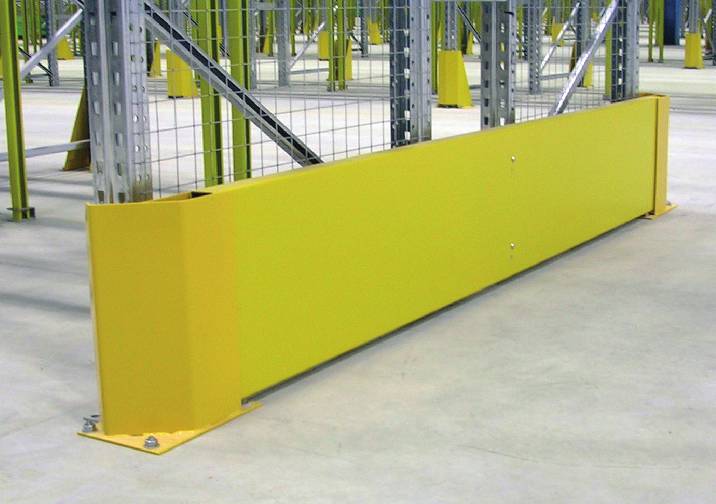 Rack end protectors
A robust barrier, ideal for protecting vulnerable areas from forklift truck damage and impacts.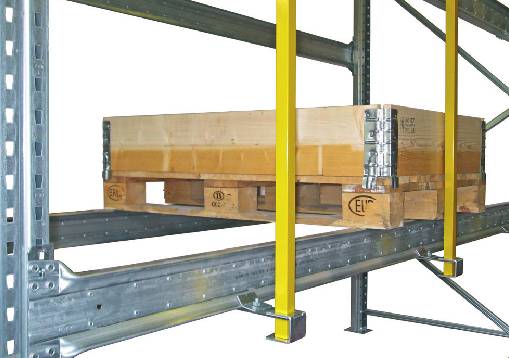 Vertical back stops
A useful safety feature which prevents pallets from falling from the back of the rack.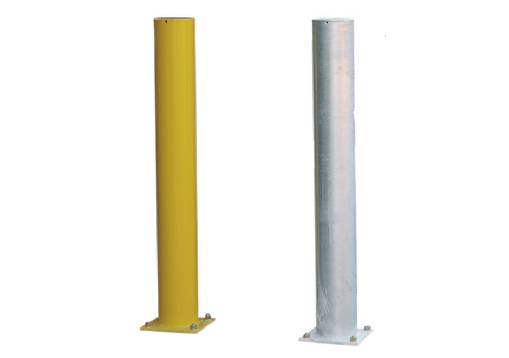 Metal bollards
Metal safety bollards are manufactured from robust steel tube, these 164mm diameter barriers are available in a range of heights.